Increase your productivity and efficiency with business management software that's perfect for plumbing distributors, HVAC suppliers and other small businesses. A light ERP solution for independent distributors, manufacturers or your own kitting assembly operations model, the DS90 iSeries Distribution Software (AS/400) offers robust functionality out the box.
Economical and right-sized for small to mid-size businesses with complete solutions under $10K, the DS90 iSeries Distribution Software is available as a one-time license or annual subscription.
For over 25 years, we've specialized in serving small and emerging distribution businesses, helping them scale by automating manual processes and streamlining operations. Our customers include plumbing distributors and suppliers, lighting distributors, flooring distributors, HVAC distributors and other independent manufacturers, assemblers and distributors in the building industry.
Small business software for plumbing supply distributors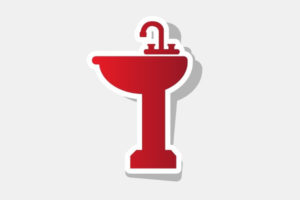 Intuitive and easy to use, the DS90 iSeries Distribution Software is feature-rich but surprisingly affordable. It's packed with features that make it an excellent fit for independent plumbing distributors.
The DS90 iSeries Order Management module increases efficiency in every step of your daily business procedures. With the AS/400 software, plumbing distributors can access a contractor's full order history with a single click. Include default or order-specific instructions on the pick list. Seamlessly integrate with EDI services. Support remote installers or other off-site personnel with real-time inventory management.
Embedded comprehensive point of sale support in the AS/400 plumbing software enables you to fill handle walk-in counter sales; bar coding expedites the checkout process. Support different pricing schedules for plumbing and HVAC contractors, vendors or customers easily with an Inventory Control module that offers flexible combinations and contract pricing for specific vendors, customers and/or items.
Feature-rich distribution software to help plumbing distributors compete
With real-time suggested purchasing to help you maintain inventory levels based on set criteria, the plumbing software allows you to support both industrial customers who require large volumes of items and residential plumbing contractors who want a broader selection of seasonal plumbing items.
The DS90 iSeries Inventory Control (AS/400) module enables plumbing distributors to manage inventory in multiple warehouses, multiple bin locations or multiple companies, and keep appropriate inventory levels of pipe inspection and testing equipment, plumbing supplies and installation equipment as well as plumbing parts, valves, fittings and tools.
Learn more about DS90 iSeries Distribution Software (AS/400) for plumbing distributors, or contact us to discuss your unique needs.