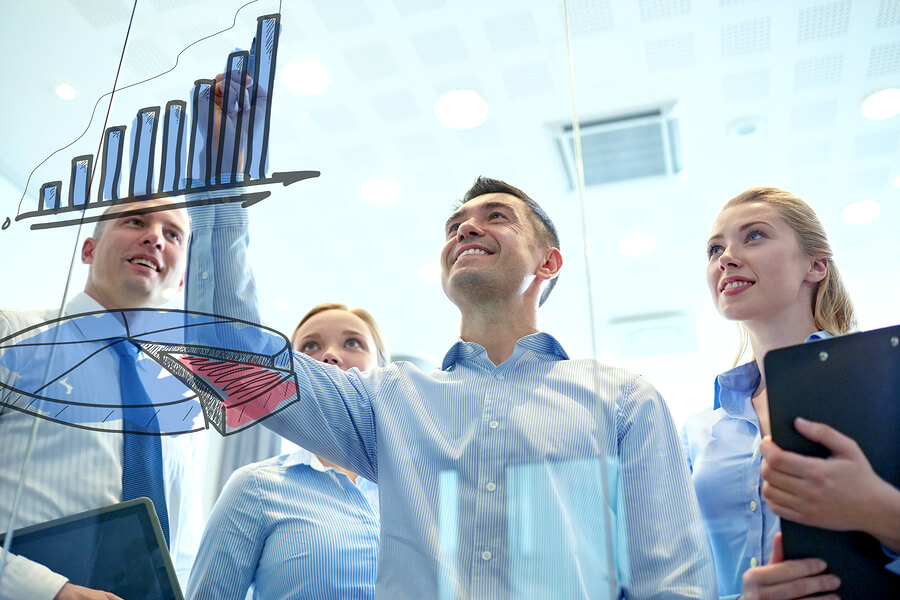 The DS90 iSeries Sales Analysis module enables efficient analysis of sales and profit information, providing greater insight into your marketplace and more control over your business. With numeric and analytical bar chart display options to view sales, profit and sales comparisons year/year, month/month or by other user-defined parameters, the DS90 iSeries Sales Analysis offers everything you need.
Following are key features many customers find useful.
Request a consultation to understand the full feature set.
Compare sales for:
Current month this year vs. last year
Current month vs. last month
Year to date this year vs. year to date last year
24 month sales comparison for user-defined two year period
24 month profit comparison for user-defined two year period
Multiple sales record types for easy access and retrieval
Customer number
Sales representative and customer number combination
Customer number and item number combination
Item number
Customer class
Item class
Sales representative and item class combination
Returned item number
Sales representative
State
Popular Reports

Monthly Return Recap Report
Sales By Vendor and Item Class Report
Sales by Sales Rep and Item Class Report
Item Sales by Item Class Report
Inventory Sales Movement Report
Active Customer Sales History
Customer Class Sales Report
Customer/Item Sales Report
Customer Sales Report by Month
Customer Sales Ranking Report
Item Sales Ranking Report
Sales Report by Sales Rep
Accounts Receivable or By Sales Rep Report
Power Report (shows up to seven years of history/comparison)
Executive inquiries
Accounts Receivable inquiry
Accounts Receivable balance inquiry
Open order inquiry
Sales item summary inquiry
Accounts Receivable summary inquiry
Customer order history inquiry
Financials on screen inquiry
General Ledger account balance inquiry
Vendor summary inquiry
Customer sales ranking inquiry
Item sales ranking inquiry
Order entry statistics inquiry
Cash flow inquiry