A simple ERP solution with functionality to support distribution, light manufacturing or your own assembly operations model, the DS90 iSeries Distribution Software (AS/400) was designed help small to mid-size businesses increase productivity and efficiency. It is an excellent fit for independent manufacturers and distributors. Our customers represent a wide variety of industries including many construction trades. Robust yet budget-friendly, the DS90 iSeries Distribution Software is easy to use, secure and available hosted locally or in the cloud.
Small business software for flooring distributors and other building trade distributors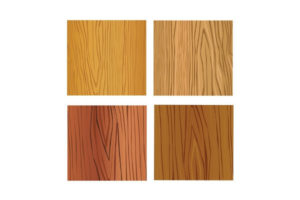 For over a quarter century, we've worked with numerous flooring distributors, HVAC distributors, suppliers of plumbing fixtures and lighting and other independent manufacturers, assemblers and distributors in the building industry.
We've learned about the nuances of the distribution processes for the building sector and have added features and functionality within the DS90 iSeries Distribution Software Suite (AS/400) to help flooring distributors and others in the building trades improve productivity and streamline manufacturing and distribution operations.
Feature-rich solutions to help flooring distributors compete
Facing increased competition from large online sellers, independent manufacturers and distributors need tools to help them stay ahead of customer expectations. The AS/400 flooring software is packed with features designed to support wood and laminate flooring distributors as well as others in the building trades, such as plumbing fixture suppliers, lighting distributors and distributors of stone or ceramic tiles, trims and moldings and adhesives/grouts.
Due to the physical space required for inventory, flooring distributors often have multiple locations, stores or warehouses. The DS90 iSeries Inventory Control module handles these needs with multiple warehouse, multiple bin location, multiple vendors and even multiple company functionality.
This module of the AS/400 software supports flooring distributors' pricing complexities as well, including multiple units of measure for a single item – like purchasing by the square yard, lineal feet and roll calculations.
DS90 iSeries Distribution Software (AS/400) also offers flexible combinations and contract pricing for specific vendors, customers and/or items — saving significant time and reducing risk for clerical errors resulting from manual handling. Another useful software feature for flooring distributors is the embedded functionality to handle discontinued items, associating them with replacement items for a nimble experience.
With real-time inventory management and seamless integration, flooring distributors can support installers at remote locations and other off-site personnel. The DS90 iSeries Order Management module enables orders to be imported from remote users. Either default or order-specific instructions can be provided on the pick list, invoice or for internal use only.
Learn more about DS90 iSeries (AS/400) Distribution Software for flooring distributors, or contact us to discuss your unique needs.