Order Management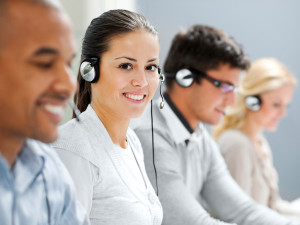 The Order Management module is the heart of the DS90 iSeries order processing system.
From entering a new customer and shipping information, to adding inventory items and pricing, ordering the items needed — even looking up historical transactions – the application is nimble and intuitive. A user may email a purchase order to one or more vendors if desired, automatically link a purchase order directly to a customer order and drop-ship one or more line items.
With the DS90 iSeries Order Management module, customer credit cards are charged using a secure tokenized payment gateway to maximize security, and invoices can be automatically generated to the customer via email to improve efficiency. With the proper authority, a user may access all of the functions directly from the DS90 iSeries Order Management module.
React swiftly, respond nimbly, execute seamlessly
Today's customers are stressed. They need information or help — pronto. With instant access to real-time order data, buying history and inventory levels, your staff can respond to customer inquiries more efficiently and with greater accuracy. Integrated drop ship support and secure access to specialized maintenance functions add power to the order entry module and maximize flexibility.
The DS90 iSeries Order Management module includes features to streamline every step of your daily business procedures — from locating existing customers and creating new ones, through order entry, warehouse picking, shipping and billing. You'll save time and improve service with high volume transaction processing, real-time data access and improved usability.
Additional efficiencies are gained through seamless integration with EDI services, functionality to import orders from offline and Remote Order Entry systems (including handhelds and bar code scanners) and integration with third-party shipping systems such as UPS World Ship, FedEx and others.
Back office efficiencies with every transaction
We designed the DS90 iSeries Distribution and Financial software to save you time, energy and frustration. A single click provides instant access to extensive customer order history, and a second one enables re-order directly from order history.
Upon customer approval and acceptance, a couple of clicks exports a quote directly into the order management system, eliminating the need for duplicate entry. Raising the functionality bar, DS90 iSeries ERP software also provides capability to import a quote into an order while in order processing.
With online help always available, users become proficient quickly. Extensive search capabilities offer easy access to customer information including item, terms, bill to, ship to and all other critical sales order information. A comprehensive order notes field provides the full picture to any employee viewing an order.
Order management with flexibility and control
Need to delay order generation for drop ships, special non-stock items, backorders or "make to order" production orders? Simply choose the optional user-controlled purchase order generation.
You can also price out a job with several pricing methods – and layer on optional date sensitivity, if desired. If needed, you can also print order-specific shipping or invoicing instructions on the pick list or invoice.
The DS90 iSeries Order Management application is the most flexible and feature-rich in the industry. Explore the additional features below or contact us directly to discuss your needs or specific questions.
Time-saving features our customers use every day
View scanned invoices and other documents
Instant access to real-time inventory levels
Optional user-controlled purchase order generation for drop ships, special non-stock items, backorders or "make to order" production orders
Secure tokenized payment gateway for credit card processing
Import orders from remote devices: laptops, PDAs and other handheld devices
Export an order from quote processing into order entry
View item images at order entry
See the full order management feature list
Our customers benefit from the additional functionality enabled by these other features in the DS90 iSeries Order Management system.
View Features
Single click instant access to extensive customer order history
Order directly from customer history
Email and fax any document: invoices, orders, statements, price lists
Instant access to real-time inventory levels
Optional user-controlled purchase order generation for drop ships, special non-stock items, backorders or "make to order" production orders
Import orders from remote devices: laptops, PDAs, or other handheld devices
EDI integration
Multiple pricing methods with optional date sensitivity
Comprehensive point of sale / counter sales support
Comprehensive order notes
Laser or dot-matrix printed form support
Bar code scanner support
Credit card integration – real time – tokenized
Create an order directly from a quote
Ability to enter special items (items not in item master file)
Drop ship processing support per line item
Ability to add or maintain customers and items within order entry if authorized
Extensive item search options (item number, item description, vendor item number, vendor, department, class, keyword, unit of measure)
Extensive customer search options (customer name, contact name, city, state, zip code, phone number, address)
Lot/serial control
Integration with third party shipping systems including UPS, FedEx and others
Real-time inventory allocation
Line item comments
Screen-sensitive help
Point of sale mode with full invoice or 40 character receipt
Point of sale mode with credit card, check, cash processing
Point of sale mode with cash draw reconciliation
Vertical credit checking against specific customer credit limit with inclusion of open orders and current Accounts Receivable balance
Horizontal credit checking against specific Accounts Receivable aging bucket
Optional display of customer collection notes
Customer-specific purchase order requirement setting. On user-specified customers the purchase order number may be required as well as validated against duplicates
Standard search option for minor master files (such as salesperson, terms, ship-to addresses)
Multiple ship to support (99999 additional ship-to addresses per customer)
Corporate customer setup to consolidate multiple bill-to's
One-time ship to entry
Default customer or order specific shipping instructions to print on pick list
Default customer or order specific invoice instructions to print on invoice
Default customer or order specific miscellaneous information for internal use
Standard fixed messaging system for invoices, statements, pick tickets, purchase orders
Access to maintenance functions based upon security (customer, item, terms, salesperson)
Pay before delivery terms to prevent shipping to those customers required to pre-pay for their order prior to shipping
Credits entered via order entry
Credits reference original invoice (RMA) to check pricing and to apply to outstanding invoices in Accounts Receivable
Order group processing
Order discount entry (manual or defaulted from customer)
Multiple price levels (manual or defaulted from customer)
Ability to ship from different physical warehouses on single order
Integration with commission system
Split commissions with multiple salesperson support
User-defined order source for order tracking
Alternate and complement item support
Phantom kit support
Buyer alert on item shortages
Gross margin calculator during item entry for margin analysis
Item history inquiry
Ability to display graphical images assigned per item (multiple images per item)
Extended text message per item
Kit inquiry/availability of components within bill of material
Integration with quote system (convert quote or line item to order)
Cross reference to customer item number
Online quantity inquiry with drilldown to actual purchase orders
Sales tax processing with exception handling
Shipping & handling entry per order
Special charges for user-defined charges
Unlimited user-defined shipping methods
Multiple payment methods including check, cash, credit card
Invoice and dot matrix forms (reprint capability included on all forms)

Pick ticket
Packing slip
Order acknowledgement
Invoice
Quote

Integration to inventory, purchasing, production and accounts receivable modules
User-defined integration with General Ledger
User-defined hold codes
Automatic or manual assignment of order numbers
Automatic assignment of invoice numbers
Multiple bin locations per warehouse
Ability to print pick slips in bin location sequence
Integrated facsimile and email support
Multiple company and location support
Backorder processing
Integrated quotation module
Make to order processing
Multiple unit of measures
Quantity break pricing
Combination quantity break pricing
Contract pricing
Multiple ship-by dates per line item
Reason code entry for restocking during credit memo entry
Open customer order inquiry
Customer accounts receivable inquiry
Release held order processing
Shipping labels
Barcode integration
Third party reporting tools with ODBC compliance
Reports

Selected Order Report
Due To Ship Report
Cancelled Order Report
Held Order Report
Orders Booked Report
Backorder Report – customer/item
Quote Report
Invoice Registers Report
Sales Tax Audit Report
Customer Price List