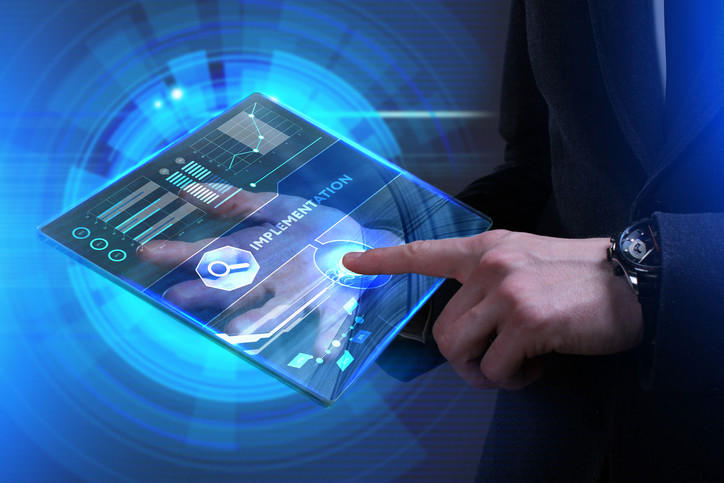 The art of a successful software installation is in how adept your software partner is in organizing all the different pieces of the technology puzzle. There are so many potential pitfalls — from the initial evaluation of your business needs and processes, to the network interfacing, data migration and integrations, through the installation, systems configuration and testing of your platform and software infrastructure. Software Concepts ensures quality at every step of the process with exquisite attention to detail.
The proof is in the implementation
The singular goal of our expert implementation team is to get your platform and software operational — efficiently and completely. Platform setup, network interfacing, data conversion, application training, custom programming, internet integration and ongoing support functions are all provided by Software Concepts. We're not done until you are completely satisfied.
A great deal of planning goes into every installation. As the creator, project manager, tech support and installer of the DS90 iSeries software, there's no possibility of finger-pointing or gaps resulting from poor handoffs. We leverage our domain expertise, understanding of our customers' environments and deep iSeries product expertise to guarantee a seamless implementation. Our comprehensive implementation process includes the following areas:
Planning: Business needs analysis, technology recommendations, solutions planning, staff training, project design and scoping, business continuity and disaster recovery planning
Installation (locally hosted or cloud): Install and configure server, establish connection to your local area network, printers and peripheral devices
Software Installation: Load and configure software, set up testing and training environments, install program and handle any required modifications
Data migration and conversions: Transfer data from your own systems and formats, map to new system and perform data verification and validation
System Integration: Add communications and security equipment (including routers, switches, VPNs), liaison with communication providers (ISPs, Telcos, etc.) and troubleshoot as required
Activation: Coordinate "go live" status with staff, activate new system, troubleshoot and diagnose, test all computers, ensure smooth transition and confirm support communications plan