The powerful functionality within the DS90 AS/400 Order Management application enables businesses to efficiently and effectively track, process and fulfill customer orders. Working with scores of small businesses for over a quarter century, we've gained a deep understanding of their needs, nuances and operational complexities. We built the DS90 AS/400 Distribution software to be both comprehensive and scalable, enabling you to maximize efficiency at every opportunity, today and as your business grows.
Time-Saving Efficiencies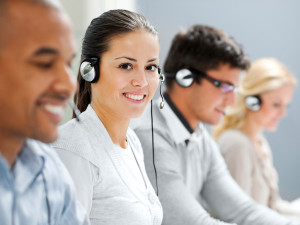 With extensive search functionality providing easy access to real-time inventory levels and order data, DS90 AS/400 (iSeries) Order Management software offers your support staff the tools to capably respond to customer inquiries quickly and with accuracy.
The application offers streamlined access to customer data including buying history, payment habits, terms, bill- and ship-to as well as a handy order notes field. Instantly access inventory levels and customer buying history; import a quote into an order while in order processing without the need for duplicate entry. Re-order directly from order history with a single click, and print pick slips in bin location sequence.
Seamless Integration with Back Office Systems
The DS90 AS/400 Order Management module supports Remote Order Entry from field reps and eCommerce applications, automatically syncing order information with Accounts Receivable, Accounts Payable and General Ledger back office functions that generate invoices and accept payments.
The DS90 engine integrates seamlessly with purchase orders and invoices via EDI services and third-party shipping systems.
Specialized Functionality For Unique Operations
DS90 AS/400 Distribution Software was built with the needs of independent small businesses in mind. Useful features include the ability to price out a job with several pricing methods and capability to delay order generation for drop ships or "make to order" production orders. We've engineered capability to accommodate specialized customer requirements like order-specific shipping or invoicing with printed instructions on the pick list or invoice to notify the warehouse.
Explore the full feature list of DS90 AS/400 (iSeries) Order Management Software to learn more and contact us about your specific needs.