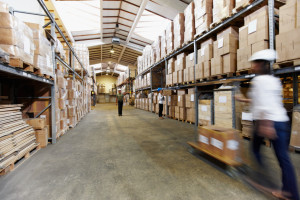 The function-rich DS90 AS/400 Inventory Control application offers comprehensive functionality to efficiently manage your inventory. It operates in real time with all modules of the DS90 iSeries ERP solution, which includes financial applications and functionality to support distribution, light manufacturing or your own unique assembly operations model.
DS90 AS/400 (iSeries) applications communicate seamlessly with EDI services and can be deployed on premise or in the cloud.
Highly Scalable and Designed for Performance
Adding companies, new products or locations? Not a problem. We designed the DS90 AS/400 (iSeries) platform to support multiple companies and any number of warehouse locations, including both slot and lot control and bin location support. Various pricing methodologies are supported, including special pricing combinations and contract pricing for specific customers – saving time and minimizing potential for error.
Whether you have 100 or 100,000 customers or inventory SKUs, you'll see no degradation in speed or performance. Calculations for up to 32 different units of measure per item are provided instantaneously.
Robust Real-Time Inquiry Offers Instantaneous Answers
Real-time inquiry functionality built into DS90 AS/400 Inventory Control module provides immediate access to a wide variety of key inventory management data, including on-hand inquiry, item price and lot/serial number inquiry, as well as kit production inquiries and order pipeline.
Software Concepts raises the bar with a long list of predictive features like suggested purchasing to maintain desired inventory levels, date-sensitive inventory availability and shortages by item inquiry.
Get The Big Picture: Extensive Reporting
Robust ad-hoc and built-in reporting capabilities offer control and oversight while providing a bigger picture view of inventory management. The DS90 AS/400 Inventory Control application includes an extensive list of useful pre-built reports including inventory valuation, inventory status, negative inventory report and item inactivity reports. For kitting, kit production routing steps and kit production reports are also available.
US-Based Development and Support
DS90 AS/400 Distribution Software was developed and is supported by Software Concepts, based north of Boston in the U.S. The platform's functionality is backed by thorough testing, knowledgeable technicians and hands-on, expert guidance.
Explore the full inventory management feature list to learn more, or contact us to discuss your needs.