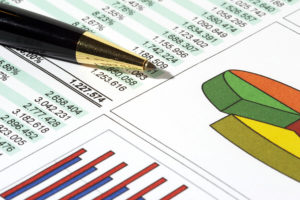 DS90 AS/400 Financial Software provides small and mid-size businesses access to the complete financial data needed to help you efficiently run your business on a daily basis and inform solid business decisions.
More robust than entry level or starter accounting applications, Software Concepts' DS90 AS/400 Software is the logical next step up in accounting software for growing businesses. It provides the functionality of mid-range financial software applications, enabling you to scale and propel your business growth. The special sauce is that we provide that functionality without the complexity or high price of a high-end ERP system.
A Complete Financial and Distribution Solution
Included in the DS90 AS/400 (iSeries) Accounting Software are all the modules needed to manage your financial data: General Ledger, Accounts Payable and Accounts Receivable. Even better, DS90 AS/400 Financial modules are fully integrated with all DS90 AS/400 Distribution modules, including Order Management, Inventory Control, Purchasing, Commission Management and Sales Analysis — one system to manage inventory, orders and financial data.
Functional and Informative Financial Data
With easily accessible, intuitive tools, your DS90 (iSeries) Accounting Software enables you to calculate profits and earnings, care for employee payroll and taxes, and analyze trends and business cash flow patterns that impact your business' profits and losses.
For a hands-on business leader, ease of use is paramount.  No worries: DS90 AS/400 Financial Software includes screen-sensitive help within all transactions, allowing users to become efficient quickly. Drill-down searches provide insight for both open and historical transactions.
Through an intuitive interface, administrators securely manage access to specific functionality and data by user, group or location within the DS90 AS/400 Application Control module. Processes to add new users, modify permissions or create custom user profiles are efficient and straightforward.
Key Features of DS90 AS/400 Financial Software
Quick view financial statements
Past or future aging reports
User-defined fiscal periods
Choice of laser and dot matrix printing formats
Soft period close
Flexible statement cycles
Multiple bank and multi-currency support
Tokenized credit card processing
Learn more about the DS90 AS/400 Financial Software.