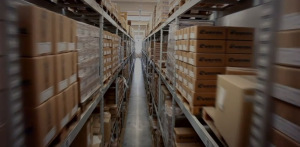 The DS90 AS/400 Distribution Software offers a robust set of applications to help your business become more efficient. Created to meet the unique operations of small to mid-size businesses, it's easy to use and highly scalable. The Application Control module enables administrators to control which users or groups have access to specific applications, functionality and data, ensuring the security of your data.
Productivity driver
More powerful than entry level applications, DS90 AS/400 (iSeries) Distribution and Accounting Software suite provides the key functionality of high end ERP applications but without their high prices and steep learning curves. Through automation and streamlined processes, you'll improve efficiency, streamline operations and gain insights.
Modules included within DS90 AS/400 Distribution Software are Order Management, Inventory Control, Purchasing, Sales Analysis, Light Manufacturing (Kitting), Commission Management and Remote Order Entry. DS90 AS400 Advanced Applications are also available.
Flexible and scalable
Software Concepts' DS90 AS/400 customers represent a wide variety of industries, from industrial to consumer goods, furniture to farming, food and beverage to plumbing fixtures. Some are as small as a handful of employees, others have hundreds. We've developed flexible solutions to accommodate operational complexities and challenges of many types. Take a look at the customer problems we've solved.
If you're considering adding multiple locations, exploring new pricing models or expanding into eCommerce, DS90 AS/400 Distribution Software can grow with you and help you scale.
A truly affordable AS/400 distribution software solution
Your DS90 AS/400 (iSeries) software can be hosted locally on-premise or based in the cloud. We can even help you migrate to the cloud, if you wish. Cloud hosting offers the flexibility to add capacity as needed and reduces technology infrastructure expenses. Whether on-premise or in the cloud, you'll get the same platform and speed.
Pricing options include a one-time license purchase or annual subscription, starting below $2100.
Learn more about the DS90 AS/400 (iSeries) Distribution Software, or contact us to discuss your needs.